Nuclear AMRC are integrating IONA and technology from Createc, into their modular intelligent manufacturing and inspection cell.
Having been granted £1 million in funding from Innovate UK's Smart Grant programme, Project AFFIRM (advanced photogrammetry for flexible intelligent robotic manufacturing) is a two-year project focused on developing a new platform for robotic manufacturing and autonomous inspection. Read more about the project here.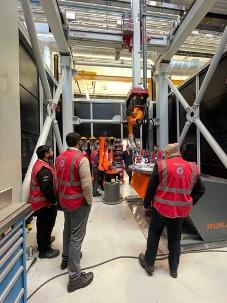 Context:
In Nuclear manufacturing, welding is mostly a manual task. With there being a significant skills shortage in welders, a considerable effort is being made to use robots. Not only will this overcome the skills shortage, but it will also improve repeatability and all the other well-known benefits associated with using robots.
Currently, using robots for dynamic welding tasks such as seam welding is very challenging.
Objective:
Develop IONA to aid path planning and monitoring to increase capabilities of industrial robots so they can be reliably deployed for seam welding applications.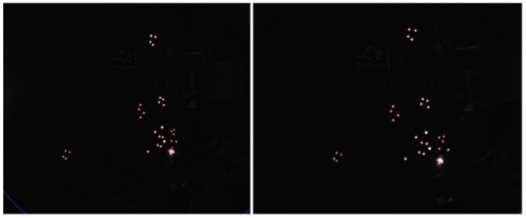 Progress:
A welding cell has been installed with IONA at Nuclear AMRC, Sheffield. Early results are looking promising, with strong end user engagement from Global Energy Group, Unipart Group and Sellafield.
For more information on this project, please get in touch.