The IONA System at National Composites Centre
Smart Factory Innovation Hub
IONA Pilot Scheme at the National Composites Centre.
Early in 2021, Insphere launched IONA, a network of sensors for real time monitoring and control of robot processes. Insphere has established a Pilot Programme to introduce IONA to commercial customers by offering them a free trial of the technology at their own site.
There has been strong interest from companies involved in composites manufacturing, with applications including automated material deposition, robot CNC machining, and edge trimming operations.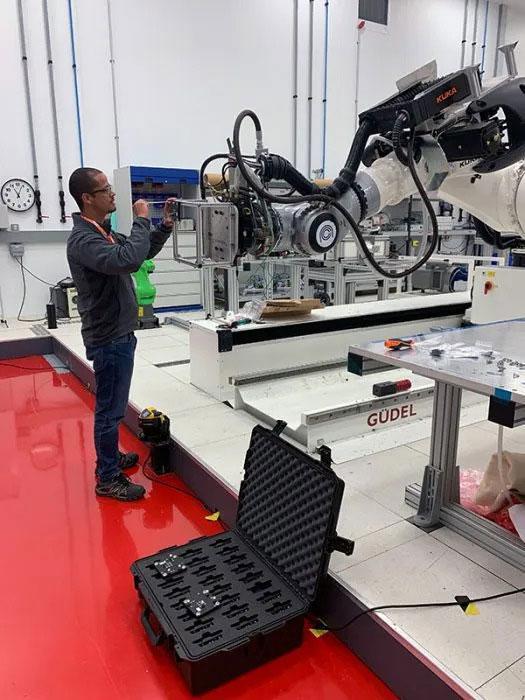 To ensure a smooth kick off to the commercial Pilot Programme, we sought to run a trial installation in a research setting before the first installation with a customer. Fortuitously, the High Value Manufacturing Catapult has recently launched the Smart Factory Innovation Hub pilot scheme, to offer companies the opportunity to reduce the risk of implementing new digital manufacturing solutions.
Insphere was selected to be a participant in the SFIH scheme and used the opportunity to install IONA on a temporary basis in the Automated Preforming Cell at the National Composites Centre (NCC) in Bristol.

We set up IONA to track a Kuka robot end effector in real time relative to a fixed cell datum. We ran the robot through a sequence of poses to verify system performance. IONA uses multiple sensors to envelop the robot cell, enabling it to track the robot accurately in real time regardless of robot pose and orientation.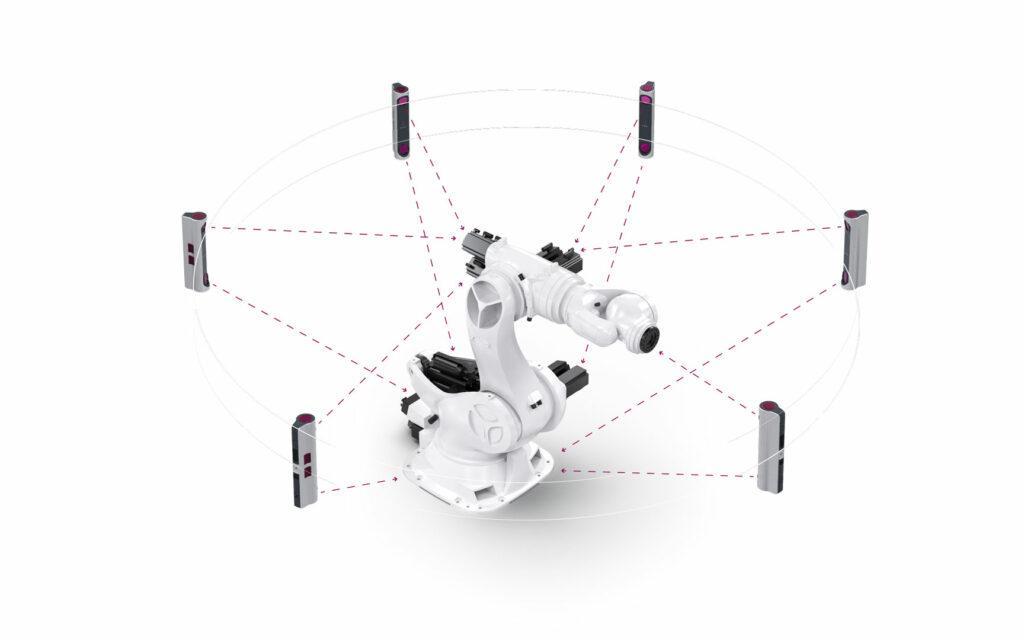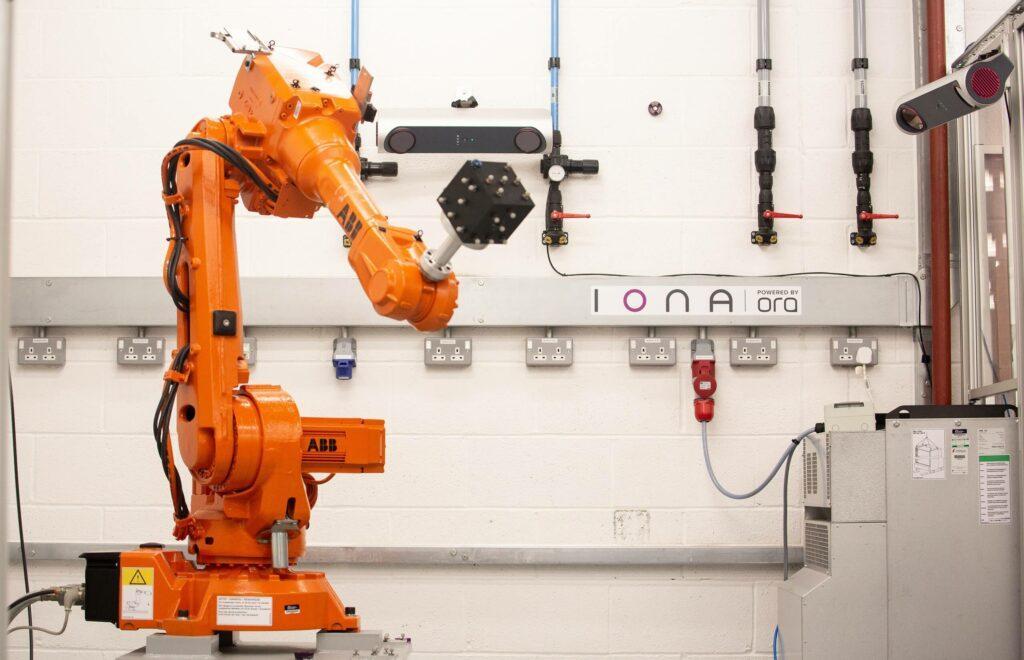 The results were excellent, and the install, operation and removal of the system all ran smoothly. The team gained valuable experience integrating the hardware into a complex robot cell. Directly after the SFIH Pilot, Insphere successfully installed the first commercial pilot of IONA.
We are grateful to NCC for the opportunity to access their world-class facilities. A key offering of the HVM Catapult is to accelerate adoption of new technologies and enable UK companies like Insphere to stay at the cutting edge of smart factory implementation.
Automated Robot to Part Alignment
increase in process accuracy
Improves robot performance
confidence through 24/7 monitoring
Continual process monitoring
"Exciting technology!"
IONA is a great example of some really exciting new technology that is coming to market that will revolutionise the UK Manufacturing.

Andy Silcox, Research Director, AMRC Cymru
"Innovative system for advance manufacturing!"
We see IONA having an integral role in the future of advanced manufacturing.

James Allum, Senior Manufacturing Research Engineer, AMRC Cymru
"Achieve process confidence"
As we develop scalable and robust automation solutions in the composites industry, the IONA system shows promise for increasing process confidence and flexibility.

Dr Stuart Morris, Engineering Director, Pentaxia
Revolutionising Robot Performance
Unlocking the true potential of industrial robots.