Project ACCUFAS (Accurate and Flexible Automation Systems) is developing IONA technology to facilitate high accuracy robot control within the aerospace sector.
We have partnered with University of Sheffield AMRC Factory 2050 to lead this project having won funding from NATEP (National Aerospace Technology Exploitation Programme). Read more about this here.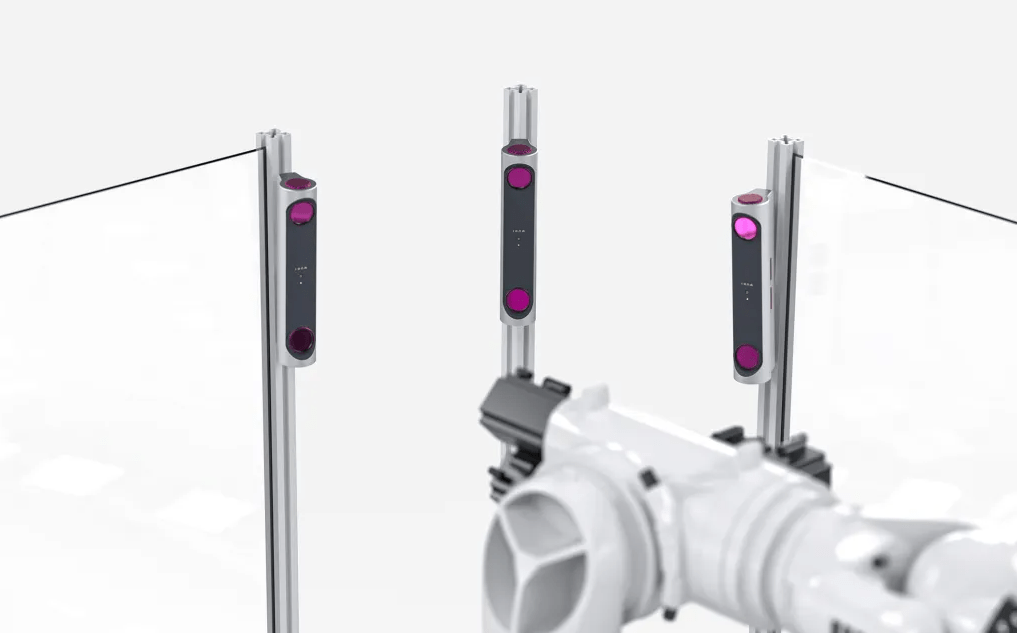 Context:
Robots are often not accurate enough for the high demands within aerospace applications. Because of this, there is a relatively slow uptake of robots being used in aerospace manufacturing. IONA is a metrology guidance system that improves the accuracy of robots.
Project objective:
Develop IONA to aid robots within aerospace manufacturing to achieve sub 0.1mm accuracy and measure at 10 frames per second.

Progress:
Following some initial great results, the project is progressing into the experimental phase with machine trials being run at the AMRC Factory 2050. Using machine learning processes, we are continuing to hit key milestones in this project and further improve robot accuracy.
As part of the project and alongside the University of Sheffield, we will host an external showcase this October. We will update you on how to attend, via our social channels. In the meantime, if you would like more information on this project, please email us here.